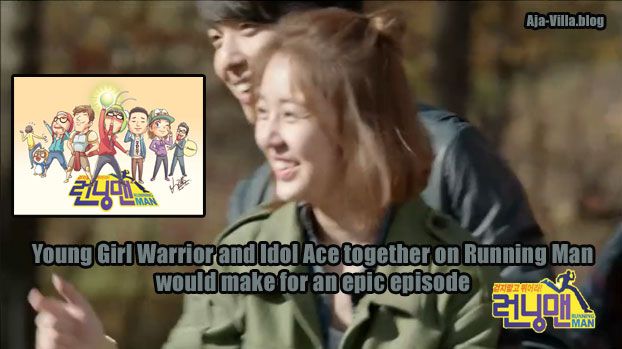 Odd man left out
Shin is the only one who doesn't know Ajumma is Mi Rae from the future. I am wondering if she were to tell him if he would believe her like everyone else OR finally tell him the reason why Mi Rae and Shin can't be together. Mi Rae changed when she was told about her future. She changed from being afraid for standing up for what she wants. The call center she allowed people to step over her (i.e. the Red Man on the phone.) Now she wants to work hard for her dreams. Would Shin finding out he would hurt Mi Rae badly in the future help change his outlook on life? I mean Ajumma has broken all the rules might as well go down with a bang. Despite the crap Shin did in the future she still loves him. Shin doesn't understand what he did to her to make her hate him so much. Honey, I only know you become a jerk but I too am in the dark on that one.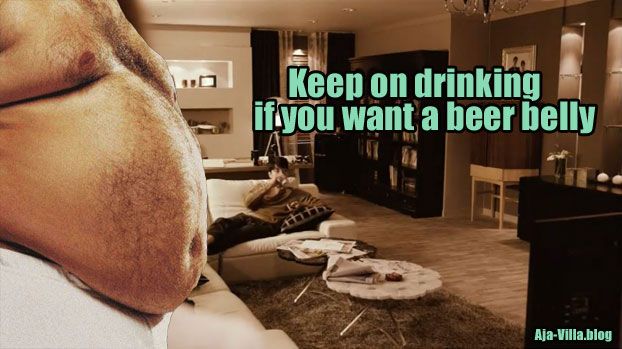 The Future's Past
We finally see some Flashbacks which enlightens us on what happened after Shin's world fell. She pulled away from Mi Rae and kept at home drinking beer and watching TV. But it is the two of them outside hearing a car crash which is more interesting. Mi Rae falls to the ground in shock as Shin runs to the crash … who's in the crash? Why is this for important? Come on Drama, I have been a very good girl. I need answers NOT more questions.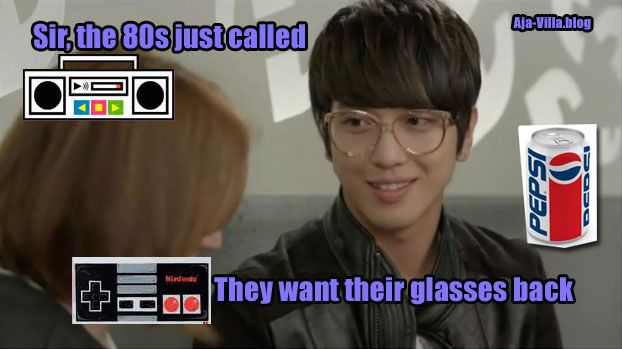 Dreams and Friends
Grandma Chairman gets to meet Mi Rae. Of course she is trying to get information on her. Oh Grandma trying to find out what she thinks about marrying someone rich. HAHA Mi Rae this is the reason why we love you. She asks if Grandma is content with her life and if this was her dream. Mi Rae explains to Grandma not every girl dreams of being rich.
Grandma seeing the two get along finds out from Mi Rae they are just friends as it seems Mi Rae may like someone else. Of course, Grandma wants to lecture Se Joo for liking someone who doesn't have feelings for him. It is like Se Joo to say if she was easy, he wouldn't like her. It is her character he likes and look how she acted in front of Grandma. Haha … I love these two.
I see you Agent Smith
What does Agent Time Smith know about Ajumma? Who is he working for? He clearing may know something about his target. Come on show, get to the point already. GRRR!!!!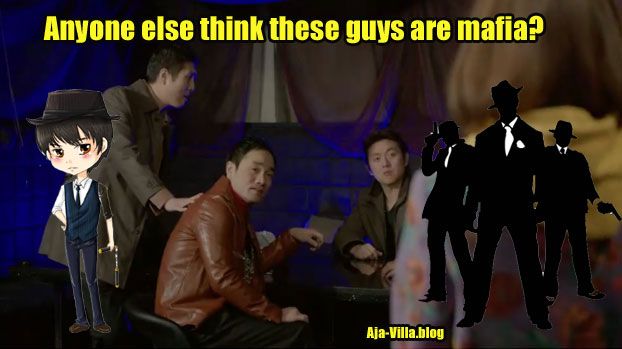 Everyone comes clean
Good for Yoo Kyung for telling him to stop it. She likes him and you're making it hard on her. He is treating her like how others treat her. He considers her a pushover. I only hope she doesn't become the normal second lead witch with a big B. I actually like Yoo Kyung as a character don't make me hate her.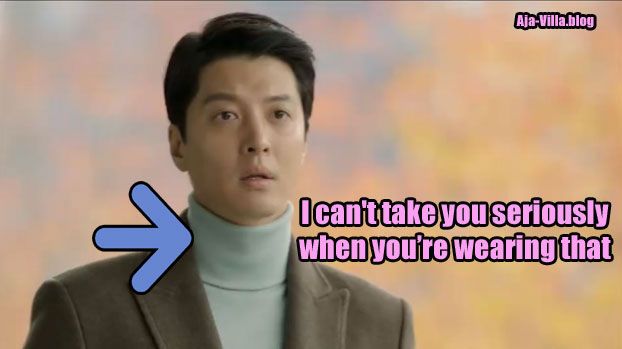 Oh Mi Rae you tell Shin. She doesn't believe in destiny. I love how she tells him there are many Mi Raes in the world who are working in dead in jobs, married to someone her brother told her to, and someone who gave up. She is proud of who she is at this moment because it is her choice. She is going to live doing whatever she wants, liking whoever she wants, and doing whatever her hearts tells her. Fate be damn because it is her choice. She hopes Shin can do the same like her. Be bolder and choice your fate don't let it chose for you.
Oh sugar, he totally is going to follow your directions. A good cliffhanger for Shin to confuse his feelings to her and ask her at the same time do you feel the same way for me. I love how he is asking her what do you feel for me. Omo …
______________________________________________________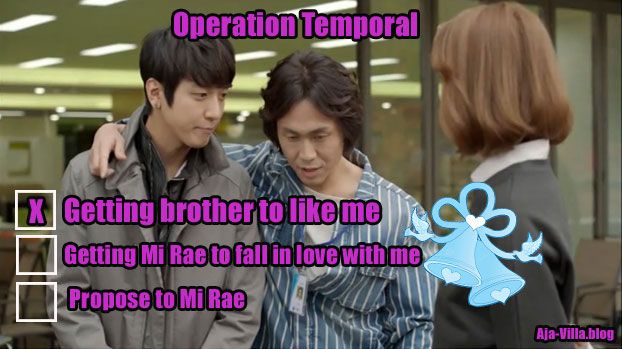 6 episodes left and we still have a lot of ground to cover but I love what this show is doing. Is it Monday yet? I want answers to the questions but more questions. Evening if I am frustration with more questions, I am enjoying the ride to get to the answers. Keep it up Drama … I just hope the rest of the answers live up to the hype.
****** A Side note - who else would love to see Young Girl Warrior and the Idol Ace on Running Man? This would be my dream guest on the show. Hey Running Man ... make this happen darn it.