Mi Rae is fighting tooth and nail for herself ...
Mi Rae is a delightful character. Each episode she continues to be charming, sweet, and very much adorable. Thank you drama for showing Mi Rae to take a stand and to love herself. I can't wait to see how this character grows with each episode. She may not believe everything her Ajumma self has said but I think deep down she knows the Ajumma is trying to help her out.
Yoo Kyung basic instinct …
Really drama I get she isn't going to be a nice second lead. Heck, there are few second leads that are actually nice. When Mishil's Theme from Queen Seon Deok came on, I got it again drama. No need to throw it in my face.
With that being said, I guess I have to give the girl credit. She has great taste in men. You want Se Joo because he doesn't give you the time of day. So you're an Attention Whore. But I am confused on something. She didn't answer Se Joo when he asked her a question. I didn't have to think twice for that answer … it was a YES for ME!!! I don't see what the other Se Joo saw in Yoo Kyung. She seems to be two-faced. I do have to admit she isn't completely a waste of an evil-second lead … so far. Time will have to determine her worth.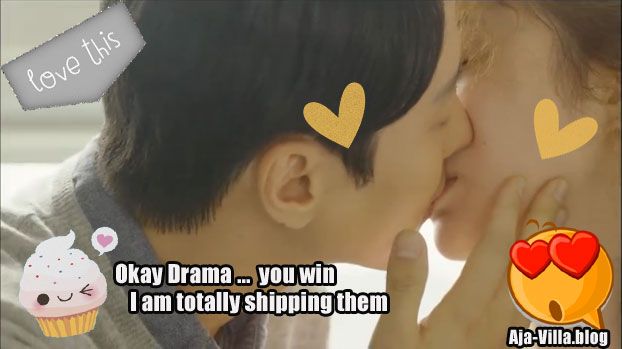 Shin isn't a robot … and can steam a room
Who knew this guy would have a sense of humor. He actually made a joke, smiled, and seems to be well a human being. The cursing was amusing flaw but to see him drop the uptight MC mask of his made me fall head over heels for him. I can see why Mi Rae is having a hard time. Man to be stuck in his arms while he is working on the computer. She has a tough choice ahead of her. Oh and him ruffling her hair at the end was adorably sweet. Shin you are making me care about you. Darn you drama stop playing with my heart!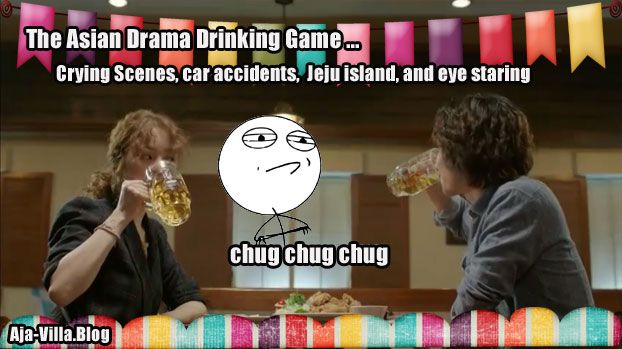 Mi Rae can curse like a sailor …
Hahaha … I died laughing when she was cursing in the editing room. I guess we are slowly seeing why Shin and Mi Rae were suppose to end up together. I wonder what else makes them get close. I mean from Shin's dream she was still in the hospital and they seemed really close. Enough where she is dressing in front of him and kissing her. But than again, we know from Ajumma Mi Rae their marriage isn't prefect since he kills her loved one. I have my theory on this ... I am curious is the person she loved the most was perhaps a child? Or is the "person" she loved the most a metaphor?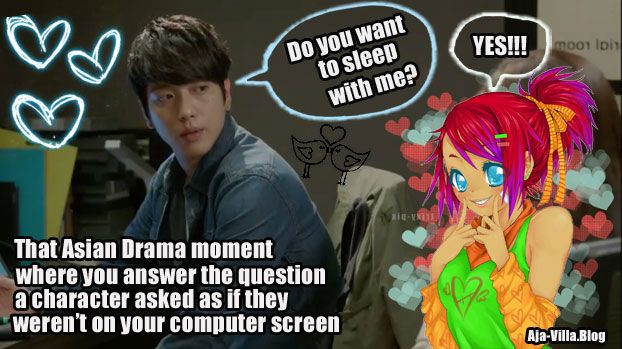 Se Joo's Water …
I still am shipping these two together. Yong Hwa is charming the pants off with this character. I still can't stop saying he picked the right drama for him. Omo … Se Joo and Mi Rae in the studio trying to keep warm and getting a chance to talk, flirt, and enjoy each other was endearing and makes me hate these two will more than likely will not end up together. Poor Se Joo … I am trying not to get my hopes but man I feel like I am Mi Rae having to pick. Holy mackerel … this kind of sucks having to pick.
Is that Ahjussi Shin in the Time Machine?
Omo omo … can that Ahjussi be Shin? Because Drama if this is true, you are making me like you more. I had to pause the drama because I was belly laughing. I couldn't stop. I didn't see this coming so kudos!!! You actually surprised me. But if it isn't Shin, than who is it? Does any of this have to do with Shin's dream? Not to mention why is Shin dreaming about a future that never happen? Is this fate's way of trying to get these two together? Does this mean they have no hope?
I am on the edge of my seat waiting for these answers.
Hurry up episode 4 ... I really for my crack ...