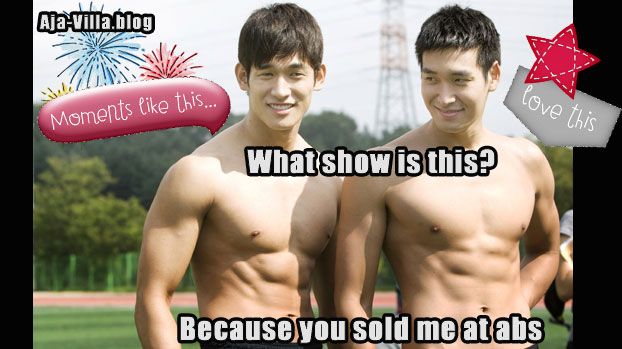 Korean TV is laid out with anywhere from 16 to 100 plus episodes. It depends on if the drama is a normal miniseries to a weekend family series. A second season is a rare commodity in dramaland. Think along the lines of reading a book. A beginning, middle, and hoping if all goes well a decent ending will be given to the viewers. Each week viewers are given two episodes. By the time you get to the last episode, the story of these characters are done and over with. The story has ended. All the conflicts are laid to rest, the villains have been defeated, and the main couple gets their HEA ending.
With the end of the drama, viewers start looking at the next round of dramas or go on a hunt for older dramas.
Do marathons of dramas make the stories better? Are we more forgiving to the drama for the outrageous plots, over the top acting, and poor choices of directing? Or do we still expect all bells and whistles of a well rounded drama?
It was about a year after I started watching Asian dramas for me to follow a drama currently airing in Korea. It took so long for me to watch something current due to all the catch up I had to make. Binge watching Boys to Coffee Prince to Secret Garden, I just couldn't see past the catalog of completed dramas to watch anything currently airing. Heartstrings was the first drama that I was interested in watching live. This was probably due to finishing You're Beautiful. After finding out who the leads where, the drama sold me to take the time to watch it every week live.
I wasn't overly thrilled with the over all product. The drama had its moments. A shame the drama wasn't more yet it filled the holes I was looking for my drama need. There were lots of fluff but nothing to keep you deeply satisfy. Heartstring was a fun summer candy drama. Yet, I ponder if I would have found this drama more gratify if I had waited to watch the drama in one sitting?
Switch to Nail Shop Paris, I just binge watched this drama just a bit ago and found the drama to be a bunch of wacky fun. Nail Shop Paris is pretty absurd and odd. Nails is about a young writer who needs some help in coming up with a new story. She comes across a mysterious man who happens to work at a Nail Shop. The female lead tends to write nothing but gumihos stories due to an accident in her past with one?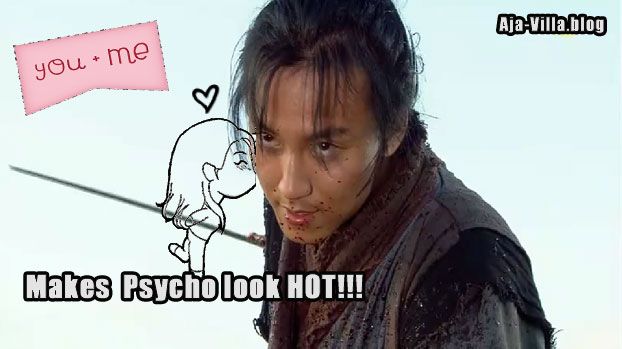 The drama is a mixed of a normal drama setting mixed with some supernatural elements. Frankly speaking, I am not sure if this was the writer's true intentions. Nevertheless, I wholly adored the zaniness of the drama. If you get past the outlandishness of the drama, there are scenes which are not poorly written. I am not certain I would have enjoyed Nails if I had watched it live.
Answer Me 1997, I binge watched 10 episodes which doesn't count as watching live. I have to agree Answer Me started to lose it wits towards the end, but it still was a rock-solid show. I Hear Your Voice is another drama I walked into after binge watching the first 10 episodes. I had my doubts at the time if the drama would be to my taste. It wasn't until I heard Dramabeans podcast, I gave the show a try. I can't say I regret waiting to start the drama. I concur Voice had tons of heart but the courtroom was more than a joke. The courtroom was fun and entertaining, but not to be taken seriously. But did I like the dramas more since I binge watched the first part and didn't have to wait for the new episodes? Did this change my view on the whole out come of the drama?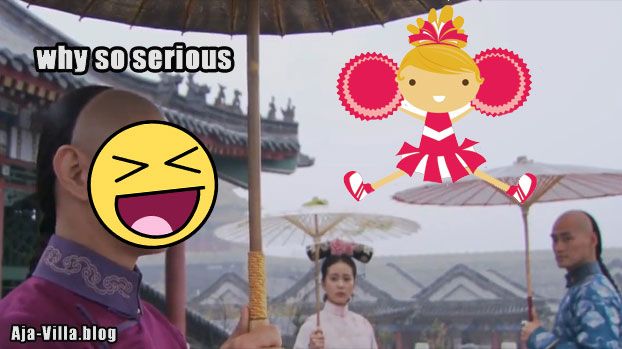 Kings 2 Hearts, for me, was the first drama which was over all a pretty solid drama I watch from episode 1 to the end. Kings had the moments where I wanted to bang my head against something (i.e. most of the English. Some actors were better than others), but I gave it to the writer for incorporating English. The English wasn't horrible; in fact, it was used correctly instead for the sake of just putting it in. English in dramas is for another day to talk about. Kings was probably the first non-binge drama which hit all the things a drama should be. Was this show just really well written and produced?
I just binge watched
Ten
and it was fantastic. But was it good because I could decided to watch all the episodes when I wanted too? I guess it just depends on if the drama is interesting enough for me to want to watch it. I have started a drama and stopped due to lack of keeping my attention.
Of course, I am watching like a million things currently airing right now.
Heirs, Dare, Secret, Housekeeper, Fire Goddess
are just a few to name.
Answer Me 1994
has just started and I feel the need to catch up. I can't remember the most live dramas I watched at a time. I can tell you my DVR isn't going to be happy with me added more dramas to watch. Not to mention, I still have season 2 of
Ten
I need to finish binge watching.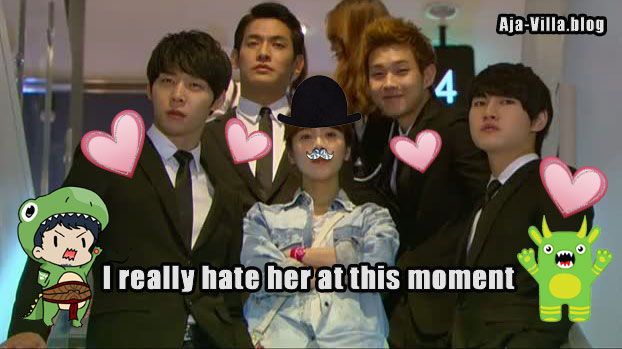 What is my point? Are there dramas that should be binge watched or not? Is it better to watch it currently airing? It is nice to be able to watch what you want when you want. Of course, you miss out on being able to talk to others about the drama that ended like 4 weeks ago because those people are busy living in the lives of the new dramas. Sadly, the drama which ended 4 weeks ago is now just a memory to those people. Than again, there is always someone new to Dramaland and we must make sure we open our arms out to them.
Do you binge watch dramas or do you watch them live?