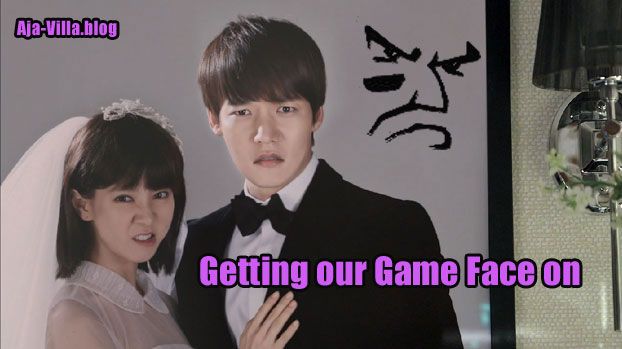 On this episode of Emergency Couple:
Hello Married, can't get a break at work, hair loss can happen to woman, Goodbye Married, He-l-l-o my Ex.
*
Jin Hee (
Song Ji Hyo
) seemed very quiet during the wedding which makes me think it wasn't her idea. I am hoping the drama touches on her a bit more. She is bit quite towards everyone else but to Chang Min. I get her marriage and divorced probably helped her grow out of her shell, but I want to see more of the new Jin Hee. I am wondering what Chang Min's mother –Joon Geum said to Jin Hee on the phone to make her almost die. I get the feeling most of the relationships downfall is probably because of mommy dearest. Hello there Trope you can leave now. Side note – Fighting to the ACE!!! Totally have a girl crush on Ji Hyo.
Chang Min (
Choi Jin Hyuk
) comes off a bit of a jerk outside the wedding scene. He tends to be bitter and comes off as a momma's boy. He hasn't done much to make me hate him but I am holding out hope he isn't a complete jerk. Like all drama tropes the male lead will have to come across as a douchbag before he becomes the lead we all love. Jin Hee saw something in Chang Min before they started hating each other and I want to know more of that. This is very different from Jin Hyuk's other characters from Heirs and Gu. Too early to tell if I like it or not. Despite his character coming across as a jerk, Jin Hyuk is doing a fantastic job. I can't wait to see where his acting and character will end up.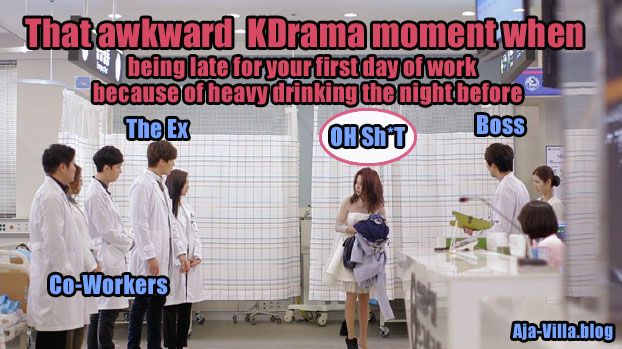 I am enjoying the couple bickering once they see each other after 6 years. Apparently, they haven't work out any of their issues and just slip up. I am not sure I can stand to see 20 episodes of them bickering with any romance to it. Drama Gods, you hear me, I want some loving between the bickering.
This drama is supposed to be a rom-com, medical drama which I can see how they will tie both genres into each episodes. This isn't my first medical drama but I am finding it to be much more interesting. The first episode was fun and I can see the potential for this drama. A lot was set up and now comes the hard part, the year of being an intern.
*

The Sum Up: